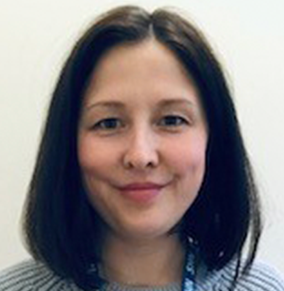 Leicestershire, UK
leah.pemberton@nhs.net
Professional Role(s) and qualifications:
I am a mental Health Nurse working as a Senior Eating Disorder Nurse with the CAMHS service. I completed my nurse training in 2007 and my post graduate diploma in Child and Adolescent Cognitive Behavioural Psychotherapy in 2012.
I have recently trained as an EMDR therapist.
Training in CBT-E:
Completion of the Web-Based Training in Enhanced CBT (CBT-E) for Eating Disorders.
Clinical Practice and Supervision:
I work with adolescents who have Anorexia, Bulimia and Binge Eating Disorder. I lead the service provision of CBT E and supervise a group of clinicians who also deliver CBT E.
We have recently designed a CBT E parent workshop to go alongside our offer of CBT E to a young person.
We have also designed a Body Image treatment group based on CBT E.
I am interested in networking with other clinicians who work with young people and young people who are neurodivergent.